A Subsidiary of the Gelb Organization, L.L.C.
92 Hemlock Terrace
Wayne, New Jersey, USA


Search and Rescue GPS's and Maps - "so that others may live"
Jungle Ghost Magellan Explorist GC / 310 / 510 / 610 /710 Sales and Technical Support Headquarters
Our organization has gained and earned recognition as experts for the Magellan Triton GPS Series... and now we have been engaged to support the New eXplorist GC/310/510/610/710 World of GPS'r - "A New Adventure for ALL!! ™"
Have Any Questions on How to Repair a Triton or the New Explorist?
Then We Strongly Suggest That You Become a Member of
The www.exploristforum.com (it's Free!) and post a message for us to respond to. Also you will receive additional assistance from one of our many active members.
Call us at 1 - (973)-694-7425 (New Jersey) 9AM - 5PM (Mon-Fri)
Support@jungleghost.com
Language Translator Over 100 Languages

This translator only works with Microsoft Internet Explorer and the Firefox Web Browsers. The Translator takes about 30 seconds to activate. It will travel with you from page to page. Each page if it has a translator will take about 30 seconds to activate.
We Are Proud to Announce That We Will Be Supporting This Latest Addition to the Magellan GPS Line With Our Maps and Service.

The New Magellan Explorist GC / 310 / 510 / 610 / 710 GPS --
World of GPS'r - "A New Adventure for ALL!! ™"

NOTE: THE TRITON HOME PAGE HAS BEEN MOVED. TO VISIT OUR ORIGINAL TRITON HOME PAGE .. JUST CLICK HERE TO BE TRANSFERRED.
Have You Joined the ExploristForum.com? If not, please do. The Title of the Forum is "The New Explorist X10's Uncovered". Here you will find over 850+ members, who are also Triton GPS users, who can assist you with topics ranging from the best X10 to purchase, problems "Uncovered" with the X10 units, glitches and bugs and how to fix them and more.
Just click here http://www.exploristforum.com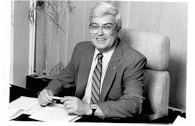 Welcome to a Special GPS Store. My name is Ed a.k.a. Dua Ma Rung [Mr. Jungle Ghost] and I have been a "Tracker" and "Manhunter" for over 65 years. I am involved with Law Enforcement and SAR to this present day.
About My Organization: Over the past several years my organization has been testing and upgrading the Magellan GPS Series. We have been using the knowledge that our company learned from testing for Search and Rescue Organizations (SAR), State Marine and LE Authorities. We supply to our users reliable, accurate and dependable GPS equipment. Our technical advice and support with our testing staff are unequaled in the USA.


My organization has gained and earned recognition as experts for the Magellan Triton GPS Series... and now we have been engaged to support the new EXPLORIST GC 310 510 610 and 710 GPS Series.

We will start our support of the new Explorists by offering our special Detailed TOPO maps AND by continuing to offer:

-- The Jungle Ghost Special MICRO SDHC Cards TM [4GB or 8GB]
-- A specially formatted flash card. For faster speed of access and storage of more files.

-- By the way, did you know that we are the only supplier of a World TOPO Basemap.

Now you can go "AROUND THE WORLD" with full confidence in your GPS. -- Remember that you can use our TOPO maps with Magellan's VantagePoint to make your own routes, geocaches, waypoints, destinations and trails on these maps.


Interested in Geocaching These Links and Information That Can Assist You
Also Included are the New Magellan Communicator Release
These work GREAT on our Special Triton 400 Units and the New Magellan Explorist GC

Important Manuals
Firmware Updates for the PC (Not the MAC)
A WORD OF CAUTION
-- THE FIRMWARE FORCED UPGRADES FOR THE
NEW EXPLORIST
SERIES WORK DIFFERENTLY THAN THE TRITON SERIES. READ THE .PDF FILE AND FOLLOW THE INSTRUCTIONS
EXACTLY
AS INSTRUCTED. DOWNLOAD THE NEW UPGRADE INSTRUCTIONS FROM HERE:
eXplorist_X10's_installation_instructions.pdf
Vantage Point Releases
Vantage Point .. Version 1.34
Vantage Point .. Version 1.41
Vantage Point .. Version 1.52
Vantage Point .. Version 1.60 .. Released 05/16/09 NOTICE: If you do not have an Explorist GPS and do not Geocache, THERE IS NO ADVANTAGE TO UPGRADE TO VERSION 1.73 OR 1.80. The Waypoint icons for the Triton units and VP are the same in this version but not in the upgrades.
Vantage Point .. Version 1.73 .. WARNING: This version does not appear to be Windows 7 friendly. This is the first upgrade for the Explorist GC.
Vantage Point .. Version 1.80 .. Latest Version as of 06/3/10. We suggest that you visit www.magellangps.com for a list of the new features. WARNINGS: This version is supposed to be Windows 7 friendly but we are having problems with it. We also suggest that if you do not have an ExploristGC that you do not upgrade to this version but continue to use Version 1.60.
Vantage Point .. Version 1.94 .. Latest Version as of 10/4/10. WARNING: This version can be used with the NEW EXPLORIST 510. It fixes some bugs in the previous VP version. This version works with Windows7 and solves the BSOD (Blue Screen of Death) problem. It works with both the Explorist GC and the Beta Versions of the new X10 units.
Vantage Point .. Version 2.00 .. Latest Version as of 12/22/10.
Vantage Point .. Version 2.04 .. Latest Version as of 3/20/11.
Vantage Point .. Version 2.17 .. Latest Version as of 8/8/11. This new VP has the Digital Globe which greatly enhances our TOPO maps
Vantage Point .. Version 2.26 .. Latest BETA Version as of 3/08/12.
Vantage Point .. Version 2.27 .. Latest Version as of 4/05/12.
Vantage Point .. Version 2.32 .. Latest Version as of 12/19/12. This new VP has following improvements:

Updated Languages (Japanese, Korean, Turkish)
Ability to pan map while building a route
Support transparent polygons.
Improved global image library from DigitalGlobe Satellite Imagery
Minor bug fixes
Vantage Point .. Version 2.40 .. Latest Version as of 7/26/13. This new VP has following improvements:
Support for eXplorist 350H
• Device to PC syncing
• Trip folder creation for planning hunting trip
• Hunting Waypoints
Updated DigitalGlobe Satellite Imagery service improving worldwide coverage, image quality, and current imagery
Fix route calculation for pedestrian route
Fix random white lines on National Geographic Raster Map
Vantage Point .. Version 2.43 .. Latest Version as of 12/13/13. This new VP has following improvements:
What's new in version 2.43
Map support improvements
Added Magellangps account creation through VantagePoint
Bug fix to support Microsoft Office IME
Bug fix to correct elevation information for Summit series Australia/NZ maps
Links and Information That Can Assist You
How to Have Your Triton GPS Repaired
Below are Some Helpful Files and Links for Creating Trails, Routes and Worldwide Maps

Make Your Own Raster Maps From National Geographic TOPO Software for the New Explorist X10 GPS

Download Paint.NET.3.5.10 Used for creating .rmp files from the NG TOPO Software .. see Article Above.
How to Retrieve Free USGS Topo Maps .. Used to Create OziCeExplorer Map Files
MOBAC .. As you may know, one of the powers of the Magellan GPS series is the ability to make your own maps. In the Triton GPS Series some users used a program named TRITONRMP. Unfortunately this program does not work on the new Explorist X10 Series. So we would like to direct you to an excellent program named the Mobile Atlas Creator.
Mobile Atlas Creator (formerly known as TrekBuddy Atlas Creator) is an open source (GPL) program which creates offline atlases for GPS handhelds and cell phone applications like TrekBuddy, AndNav and other Android and WindowsCE based applications. Additionally individual maps can be exported as one large PNG image with calibration MAP file for OziExplorer. As source for an offline atlas Mobile Atlas Creator can use a large number of different online maps such as OpenStreetMap, Google Maps, Microsoft/Bing Maps, Yahoo Maps and many more online map providers.
The program can create offline atlases for a large number of different (mobile) applications and GPS handhelds including:
* GPS Sport Tracker
* Magellan RMP (GPS handhelds) & VantagePoint
* Maplorer (Windows CE/Windows Mobile)
* OziExplorer (single 24bit PNG image with calibration (MAP) file and many others.
It also allows you to:
* Prepare atlases consisting of multiple layers, different map sources map resolutions (zoom levels)... [NOTE: We suggest levels levels 20, 17, 14 & 12]
* Save and load your favorite atlas compilation as profile to/from file
* Merge different layers using Drag & Drop
* Create map tiles using custom size and image format (PNG/JPG)
* Fast download of map tiles using simultaneous multithreaded download (number of threads configurable)
* Downloaded tiles are cached locally - avoids multiple downloads of same map tiles, and much more.

Computer Requirements: The Mobile Atlas Creator is written in Java and runs therefore on a large number of platforms: Windows, Linux, Mac OS X,... As a Java program Mobile Atlas Creator requires Java Runtime Environment Version 6 Update 14 (v1.6.0_14) or higher installed on your computer. Additionally a high-speed internet connection is required as long as Mobile Atlas Creator is running.
By default Mobile Atlas Creator uses up to 512 of RAM. Additionally free disk space is required: Downloaded tiles are cached in the system temp directory and addionally tiles are cached in the tile store (local database).
You can download MOBAC from this site but you should visit the MOBAC website at http://mobac.dnsalias.org/
Mobile Atlas Creator 1.8 beta 4.zip Latest Version Released (universal binary for Windows, Linux, OSX,..)
How Do We Make Some of Our Maps. We use GLOBALMAPPER. It also used to convert old OziCEExplorer maps and our JPEG's to coordinate maps with ease. Visit Globalmapper.com They offer a Trial Version for you to test before you purchase.
The Easy Way to Load a Geocache into Your GPS.
GSAK Software Version 7.7.2 -- GSAK 772 Build 56 -- Latest Version .. Must be Installed before any further versions.
GSAK Software Version 7.7.3 -- GSAK 773 Build 32 -- Build 32 Note: You must have installed 7.7.2 Build 56 at least once before installing this update. This version updates county polygons for South Africa and attempts to fix image problems with eXplorist 610
CIA Worldwide Maps .. These are maps that were produced by the CIA (Yup, our Central Intelligence Agency) and you can have the library fax you copies:http://www.lib.utexas.edu/maps/europe.html
OpenStreetMap .. People ask were they can get the data to create their own Triton GPS maps. They should use OpenStreetMap which is a free editable map of the whole world. OpenStreetMap allows you to view, edit and use geographical data in a collaborative way from anywhere on Earth. Visit their link at www.openstreetmap.org/
Looking for a map of Snowmobile Trails in Canada and the USA then you should visit http://www.gpssledmaps.com/
How to Set Up Your Unit for Military Grid Coordinates ... MGRS Setup.
Looking for Hiking Trails Near U.S. Metropolitan Areas .. This great website provides information on local hiking opportunities near both large and small metropolitan areas in the United States. You can find the perfect trail by selecting your metro area below to browse the available hikes, or by using the search feature to find the trails closest to your home or office. YOU CAN DOWNLOAD THE TRAILS AND ACTUALLY INCORPORATE THEM INTO YOUR GPS MAPS USING VANTAGEPOINT. The link is a great site for trails. They are US trails in a downloadable .tpo file. You can take a .tpo file and load it into your map programs (VantagePoint, National Geographic TOPO 4, etc.), and then load it onto your Triton. The website is: http://www.localhikes.com/
Try this site .. http://www.everytrail.com/ for creating Worldwide Trails, Trips for your GPS.
The best converter of image files to .ECW files (for working with OziCeExplorer) is obtained from www.irfranview.com It is a free download. This program is also great for working images with Mikhail Sharonov program. We have manipulated images files over 50MB with the program.
NOAA Free Marine Coastal Charts .. How to Convert Them to the New Explorist Raster Files.
Making Google Terrain Vector Maps with Street Names and TOPO Elevations ..
NOTE: (
) Sorry but we have to post this warning to all people who download the materials.
You are using the downloads at your own risk. Neither the Gelb Organization, L.L.C. ("GO"), Jungle Ghost Enterprises ("JGE"), Magellan Navigation, Inc. or MiTAC Digital Corp. are responsible for the way by which you use the provided downloads. You could damage or "brick" your unit.
The Gelb Organization, L.L.C. (GO) and Jungle Ghost Enterprises (JGE) make no representation about the suitability of the information or material provided. In no event shall GO or JGE be liable for any direct, consequential, incidental, special, punitive or other damages whatsoever (including without limitation, damages for loss of business profits, business interruption, or loss of business information).
TRADEMARKS Microsoft, Windows, are either trademarks or registered trademarks of Microsoft Corporation. Triton and Explorist are registered trademarks of Magellan Navigation, Inc. "A New Adventure for ALL!! ™" is a registered trademark of Gelb Organization, LLC All rights reserved. Magellan, Maestro, Magellan RoadMate, Crossover, Explorist and Triton are trademarks of MiTAC Digital Corp. Other product and company names mentioned herein may be trademarks and/or service marks of their respective owners.
Copyright 2006-2015, Gelb Organization, LLC. All Rights Reserved
Copyright 2008, Jungle Ghost Enterprises. All Rights Reserved. Copyright under Berne Copyright Convention, Universal Copyright Convention, and PanAmerican Copyright Convention.
Count of Inquiring Visitors By Country