Jungle Ghost Enterprises
JungleGhost.com


Search and Rescue GPS's and Maps - "so that others may live"
Have Any Questions on Magellan Tritons

Feel Free to Contact Us If You Have Questions or
Call us at 1 - (973)-694-7425 (New Jersey) 9AM - 6PM (Mon-Sat)

Support@jungleghost.com
Jungle Ghost Magellan Triton and the NEW Explorist GPS Sales and Technical Support Headquarters REPAIR CENTER
Our organization has gained and earned recognition as experts for the Magellan Triton GPS Series... and now we have been engaged to support the
New EXPLORIST 510 610 and 710 World of GPS - "A New Adventure for ALL!! ™".
[an error occurred while processing this directive]
WE ARE NOW PREPARED TO REPAIR THE NEW MAGELLAN EXPLORIST 510 - 610 - 710 GPS SERIES TOUCH SCREEN DISPLAYS.
YES, We have a supply of the TRANSFLECTIVE WQVGA TOUCHSCREEN Displays for the Explorist 510 - 610 - 710 units.
NOTICE .. WE HAVE A LIMITED SUPPLY OF THIS SPECIAL WQVGA LCD SCREEN. THEY ARE VERY DIFFICULT TO PURCHASE. HONESTLY, WE HAVE BEEN OVERWHELMED WITH REPAIR ORDERS FOR THESE SPECIAL TOUCH SCREEN DISPLAYS. WE SUGGEST THAT YOU ORDER QUICKLY.

OUR REPLACEMENT SCREEN IS MOST LIKELY BETTER THAN THE ONE YOU CURRENTLY HAD IN YOUR X10. OUR REPLACEMENT HAS A BETTER BRIGHTNESS AND CLARITY IN SUNLIGHT, HIGHER CONTRAST AND FASTER RESPONSE TIME.
For LCD screen repairs please visit http://www.jungleghost.com/Explorist/explorist_repair_service_for_display.shtml
WE THOUGHT THAT YOU MIGHT WISH TO SEE SOME PICTURES OF A DISASSEMBLED 710 UNIT. WE REPLACED THE BROKEN 710 SCREEN WITH OUR NEW 710 SCREEN.
(L) Back of 710 (R) Back of Motherboard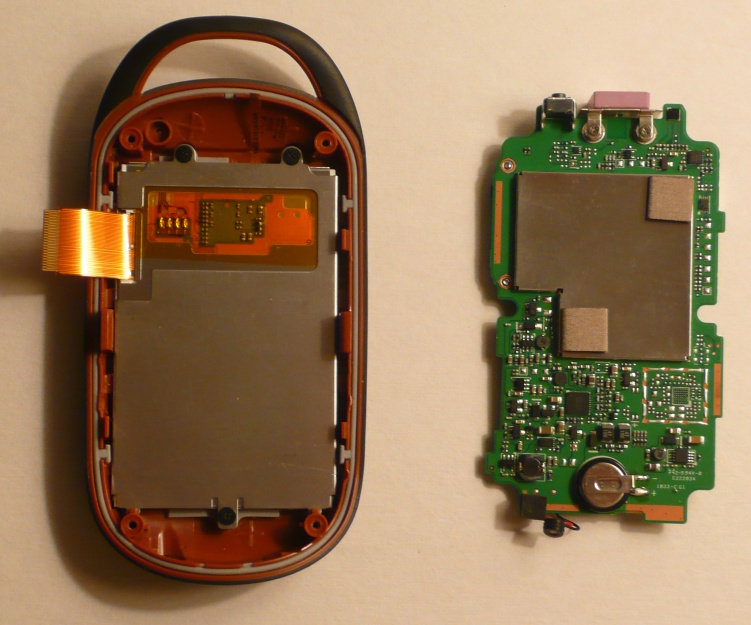 (L) Rear of 710 (R) Front of Motherboard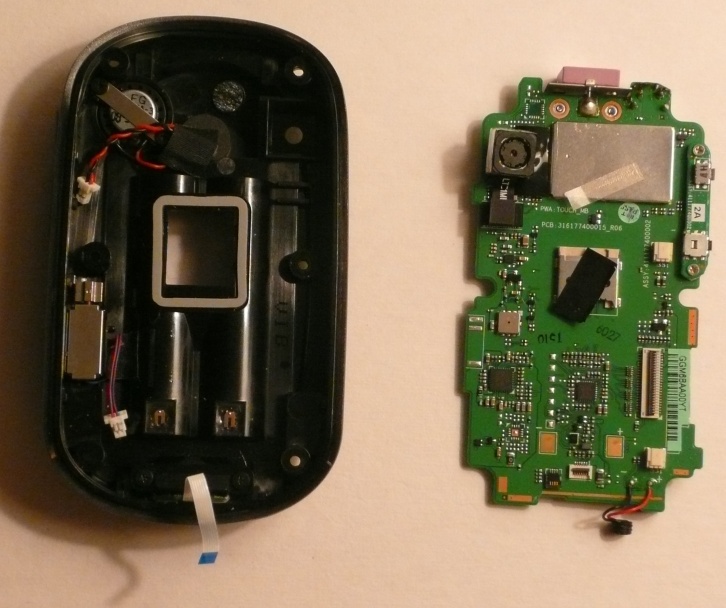 Copyright 2006-2012, Gelb Organization, LLC. All Rights Reserved