For all Magellan Users Who Have Triton Units to Return for Repair, we decided to post this message.
Here is the procedure:
1) In North America call 1-800-707-9971 .. They are opened between 9AM - 8PM EDT .. Monday through Sunday.

The Technical Support Staff is actually in the Philippines and they are exactly 12 hours ahead of our EDT (UTC: -5:00) and at (UTC: +8:00) and do not observe Daylight Savings Time. So in San Francisco .. 11:49AM PDT would be 2:49AM in the Philippines and they would be opened.
2) Choose Option 1 (English), Option 2 (Repair), Option 3 (Repair, again) followed by again choosing #3 (Triton)
3) Have the serial number of your unit available. If you unit is locked up or acting like a "brick", relax the serial number is on the Battery Cover.
4) Ask for the shipping address and a Return Material Authorization Number (RMA).
5) Ship the unit and insure it. Ground UPS is OK and please get the Tracking Number so that you can trace the route and delivery of your GPS to Maggie.
6) Make sure that you have the RMA number written on the shipping address. Something like "Reference: RMA# ...........".
7) Get an estimated time for completion from them after they have accepted delivery.
How BEFORE you ship the unit back .. please make sure that you have followed our instructions on how to load Vantage Point and do a Firmware Upgrade and MAKE SURE THAT YOU HAVE LOADED THE CORRECT VERSION OF THE FIRMWARE ON YOUR UNIT FOR THE MODEL NUMBER.
IS YOUR TRITON GPS A "BRICK IN THE TOILET"?
IS THE UNIT "OUT OF WARRANTY"??
LET US PROVIDE A POSSIBLE SOLUTION!!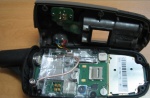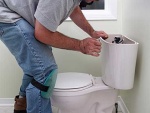 THEN PLEASE VISIT OUR NEW REPAIR CENTER


WWW.JUNGLEGHOST.COM/repair_service.shtml
Technical Support Group
Visit Jungle Ghost Headquarters
www.jungleghost.com
Jungle Ghost Enterprises
Wayne, NJ USA
support@jungleghost.com
(973) 694-7425 New Jersey USA