The Triton will not present a 3D image but you will be able to use Vantage Point to see in 3D.
All our maps are resolvable from a zoom of 3 miles to as close as 100 feet (1:15000) One 7.5' Quad is at 200 feet (1:24000) and as high as (1:150000). In Magellan Zoom Language that is from 100 feet to over 1 mile. In addition our Detail Basemap will blend into the maps as you go much higher.
The Triton Units View Maps Differently Then the New Explorists.
So we have given you views of maps on the Triton and also Views of the same maps in 2D/3D as viewed using the new VantagePoint

Denver Area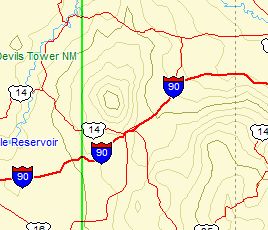 Devils Mountain (Remember Encounters of the Third Kind)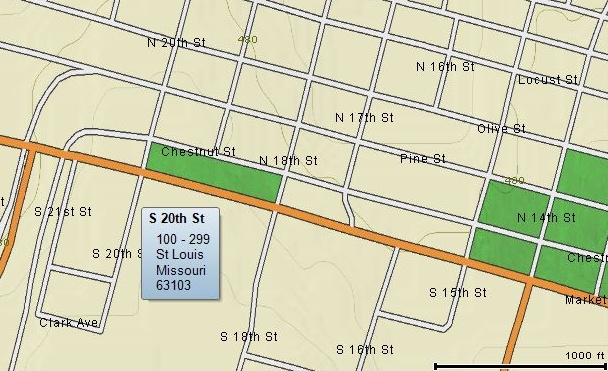 Our maps are very high detail as this portion of the Street Names of St. Louis, Missouri shows.
As mentioned our Maps are 2D and 3D and below are some views using the New VantagePoint

Garret Mountain Reservation with Waypoints and Geocaches Paterson NJ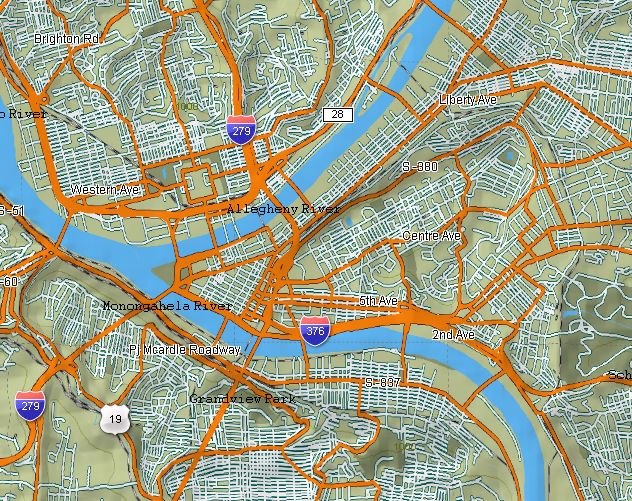 2D Pittsburgh, PA. Lower Scale with Reveal Street Names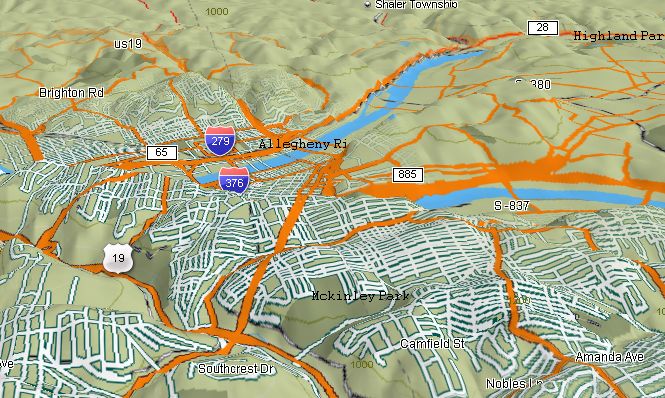 3D Pittsburg PA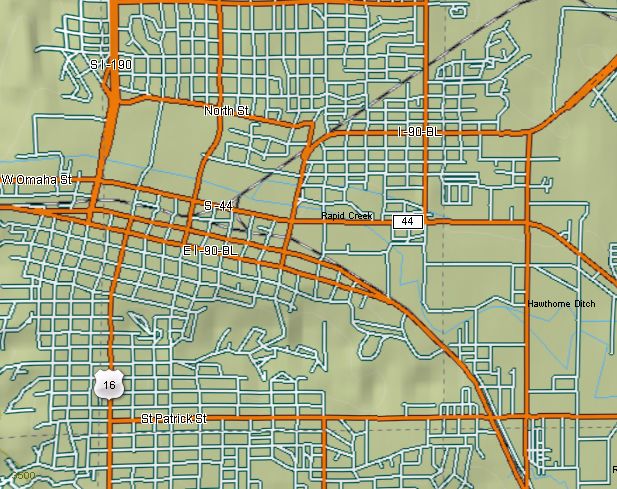 2D Rapid City, SD

3D Snake River Area in Wyoming
This card has the ENTIRE JUNGLE GHOST USA STATE TOPO MAP SERIES with Street Names. As you know most State TOPO maps for the Magellan Triton are priced between $85.00 - $99.00 for each State and these expensive maps do not even come with Street Names.
We ship to eBay's/PayPAL's address ONLY. So please make sure that the address is correct. We cannot be held responsible for mis-shipments. PLEASE DOUBLE CHECK THAT YOUR MAILING ADDRESS AND EMAIL ADDRESS WITH PAYPAL IS CORRECT. So we can send you email verifications.
We mail by First Class Mail (FCM).